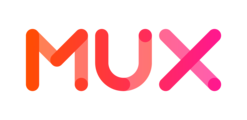 Description
Mux is building the future of online video infrastructure. We just announced Mux Video, a simple API to video hosting, encoding and streaming. POST a video; GET a video back that plays anywhere and is deeply optimized for the target device and user. Mux Video is powered by our first product, Mux Data, which measures video streaming performance across billions of video streams for customers like PBS, Vimeo, and the New York Times.
As a developer evangelist at Mux, you'll help developers build better video applications. You'll speak and write about video-related topics, help Mux users 1:1, and build tools on top of the Mux platform. We're looking for a developer who understands APIs and is excited to learn and share knowledge.
Our founders previously started (and sold) Zencoder, an early leader in cloud video technology and one of the few companies in the video space to focus on developer customers. We were named one of the best Y Combinator startups of 2016 and recently raised a Series A from Accel, who joined existing investors SV Angel, Lowercase Capital, and others. You'll market a product that customers love, like PBS, Funny or Die, IGN, Livestream, and Wistia. You'll work with an amazing team from places like Google, Facebook, Twitch and Brightcove.
THINGS YOU'LL OWN & DO:
Blog and speak about video in general and Mux in particular
Build open-source software and tools that make it easier for developers to work with video
Travel to conferences and meetups to talk with developers
Write guides and documentation that help developers understand how Mux works
Spend hands-on time helping Mux customers in Slack and in person
Work with product management to shape product direction, especially around areas like documentation, onboarding, and API design
Get your hands dirty on a startup team and become an online video expert
Requirements
2+ years of solid engineering experience
Excited about developer products and bottoms-up developer adoption
Excited about the growth of online video and about the technology that powers this growth
Experienced writer and speaker on technical topics
Willing to travel for conferences and customer meetings
Some prior understanding of developer tools, cloud infrastructure, APIs, or online video
Benefits
Work with the best team in the video industry, including the creators of Zencoder, Video.js, and Demuxed
Supportive culture that cares about both excellent work and work-life balance
Salary + equity with perks like a 10-year exercise window
Competitive health, dental, and vision insurance (99% employee and 50% dependent premium coverage)
Commuter benefits
401(k)
Cell phone service and device reimbursements
Catered lunches, snacks, and good coffee
Paid parental leave
Flex PTO policy
Long-term disability insurance
Investment in career growth and training
LOCATION: San Francisco
We're working in a beautiful office space at 8th St. & Market (connected to the Orpheum Theatre), with catered lunches and a kitchen that's fully stocked with drinks and snacks.
(No remote options at this time)
Mux is an equal opportunity employer and values diversity at our company. We do not discriminate on the basis of race, religion, color, national origin, gender, sexual orientation, age, marital status, veteran status or disability status.