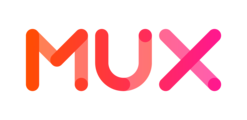 Distributed Systems Engineer
Description
Mux is building the future of online video infrastructure. Our first product was analytics and performance monitoring - think "NewRelic for Video" - used by major video streaming companies like PBS, Vimeo, and the New York Times to monitor and improve billions of streams. We just announced Mux Video, a simple API to video hosting, encoding and streaming - think "Stripe for Video" - which uses our performance data, machine learning, and just-in-time encoding for unmatched video quality and efficiency. POST a video in; GET a video out that plays anywhere and is deeply optimized for the target device and user. Then get creative with features like audio transcription and face detection. We think building with video should be fun, not complicated.

As a Distributed Systems Engineer at Mux, you will help build and manage a complex cloud application. We're looking for a strong systems engineer with solid fundamentals who can wear many hats, with an emphasis on building the software and tooling to make infrastructure run better.
You'll be joining an amazing team from places like Google/YouTube, Facebook, Twitch, Brightcove, and Bain. Our founders previously started (and sold) Zencoder, an early leader in cloud video technology. We also authored Video.js, the biggest HTML5 video player on the web. We were named one of the best Y Combinator startups of 2016, and we recently raised a Series A from Accel, joining existing investors SV Angel, Lowercase, the founders of Heroku, Parse, and others.
Requirements
You're an experienced software engineer, strong with things like concurrency and scaling.
You hate toil and love automation, monitoring, and building software to make your work easier.
You're a Linux expert and a systems generalist.
Kubernetes and Docker experience a big plus.
You have deployed complex applications on AWS or other cloud services.
You have experience managing managing production databases and know SQL well.
Bonus if you have experience with analytics/data infrastructure, like Kafka/Kinesis experience.
Bonus for prior experience with cloud video systems.
Benefits
Work with the best team in the video industry, including the creators of Zencoder, Video.js, and Demuxed
Supportive culture that cares about both excellent work and work-life balance
Salary + equity with perks like a 10-year exercise window
Competitive health, dental, and vision insurance (99% employee and 50% dependent premium coverage)
Commuter benefits
401(k)
Cell phone service and device reimbursements
Catered lunches, snacks, and good coffee
Paid parental leave
Flex PTO policy
Long-term disability insurance
Investment in career growth and training



LOCATION: San Francisco

We're working in a beautiful office space, just steps from Civic Center BART station, with catered lunches and a kitchen that's fully stocked with drinks and snacks (No remote options at this time).