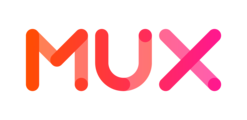 Description
Mux is building the future of online video infrastructure. We just announced Mux Video, a simple API to video hosting, encoding and streaming. POST a video; GET a video back that plays anywhere and is deeply optimized for the target device and user. Mux Video is powered by our first product, Mux Data, which measures video streaming performance across billions of video streams for customers like PBS, Vimeo, and the New York Times.
We're looking for a support engineer who is excited to work closely with developers using Mux. You should be a solid software engineer who wants to work with customers, both pre-sale and post-sale - we're looking for a developer helping developers build great applications around video.
This is a hybrid role. You'll help customers by answering questions (over Slack, email, phone, or in person), and you'll help customers by committing production code that makes our products better. We believe good support is a critical differentiator for a developer product, and that the best support is done by real engineers.
Our founders previously started (and sold) Zencoder, an early leader in cloud video technology and one of the few companies in the video space to focus on developer customers. We were named one of the best Y Combinator startups of 2016 and recently raised a Series A from Accel, who joined existing investors SV Angel, Lowercase Capital, and others. You'll market a product that customers love, like PBS, Funny or Die, IGN, Livestream, and Wistia. You'll work with an amazing team from places like Google, Facebook, Twitch, Brightcove, and Bain.
Requirements
You're an experienced software engineer who is interested in a more customer-facing role.
You're comfortable working in a multiple languages (and learning new ones), across some combination of front-end (React), back-end (Elixir, Go), and client SDKs (Javascript, Java, Objective-C...maybe even Brightscript).
You love working with customers to understand their needs and help them be successful, but also want to retain your development skills and contribute to the core product.
You're not afraid to dig in and learn new systems as necessary to integrate successfully.
Bonus points if you have some prior experience in the video streaming stack (players, transcoding, etc.).
Benefits
Supportive culture that cares about both excellent work and work-life balance
Salary + equity with perks like a 10-year exercise window
Competitive health, dental, and vision insurance (99% employee and 50% dependent premium coverage)
Commuter benefits
401(k)
Cell phone service and device reimbursements
Catered lunches, snacks, and good coffee
Paid parental leave
Flex PTO policy
Long-term disability insurance
Investment in career growth and training
LOCATION: San Francisco
We're working in a beautiful office space at 8th St. & Market (connected to the Orpheum Theatre), with catered lunches and a kitchen that's fully stocked with drinks and snacks.
(No remote options at this time)
Mux is an equal opportunity employer and values diversity at our company. We do not discriminate on the basis of race, religion, color, national origin, gender, sexual orientation, age, marital status, veteran status or disability status.